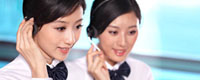 Name: Lily Zhong
Tel: +86-0769-85649369
Fax: +86-0769-81515750
Mobile: 13532656986
E-mail: info@anti-forgeryink.com
Add: NO5,Liyuan Road,Huaide Industiral District ,HumenTown, Dongguan City ,Guangdong Province, China.
Skype: antiforgeryink
MSN: lily-885@hotmail.com
QQ: 1561494825



Product name : IR ink

Item : PW-IR01
Details:
we can offer ir
ink
of samples,have a lof of printing way,for exsample: screen printing / uv screen printing / offset printing / uv offset printing / gravure / intaglio /
inkjet printer ink
.
but only screen printing can make less sample by 100g,if you want buying with me,let me know! my contact number :info@anti-forgeryink.com


Red invisible infrared ink
IR ink that is invisible to the naked eye but when exposed to IR light appears as black to and IR camera.The appearance of light, infrared lens is dark, clear ink (no color), which absorb in the infrared .spectrum color, which are mixed.