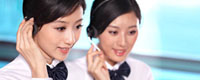 Name: Lily Zhong
Tel: +86-0769-85649369
Fax: +86-0769-81515750
Mobile: 13532656986
E-mail: info@anti-forgeryink.com
Add: NO5,Liyuan Road,Huaide Industiral District ,HumenTown, Dongguan City ,Guangdong Province, China.
Skype: antiforgeryink
MSN: lily-885@hotmail.com
QQ: 1561494825



Product name : optical variable ink

Item : PW-OV
Details:
optical variable ink sample offer mini order 100gram,we have the color:
red brown to green 100gram
red purple to green 100gram
silvery to green 100gram
red brown to gold 100gram
magenta to gold 100gram
gold to green 100gram
green to blue 100gram
blue to purple 100gram
green to purple 100gram
1.Optical variable ink color changing ink For paper and plastic.optical variable printing ink paper,special type screen; Except paper, PVC, ABS other materials (metal, glass, nylon cloth, PET, PP and so on)printing many mater
2. Optical variable ink is the most complicated intervention-type anti-forgery ink. The printing products using this ink has colorful metal luster in which color lump shows a pair of colors, red-green, green-blue and golden-silver, for example optical variable ink
3.can to print any paper plastic and so on,print result on the white bottom is the best.If silk-screen suggested uses 300 item silk-screen printing.
4 Post-processing of pigments: The performance of the product has been improved due to the increased post-processing of pigments in the production process.
5, shipping packaging: vacuum packaging 1 kg / bag, 25 kg / cardboard drum.