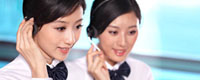 Name: Lily Zhong
Tel: +86-0769-85649369
Fax: +86-0769-81515750
Mobile: 13532656986
E-mail: info@anti-forgeryink.com
Add: NO5,Liyuan Road,Huaide Industiral District ,HumenTown, Dongguan City ,Guangdong Province, China.
Skype: antiforgeryink
MSN: lily-885@hotmail.com
QQ: 1561494825



Product name : green Fluorescent power

Item : PW-F03
Details:
Chemical Structure: Organics
1, excitation wavelength: 365nm
2. the emission wavelength: 450nm
3, melting point: ≥ 190 °C
4, appearance color: white powder.
6, resistance to physical and chemical properties: excellent.
7. excited fluorescence color: high concentration, bright, bright, pure spectrum of green fluorescence.
8, Uses: Widely used in security ink, display boards, inkjet, inkjet ink and so on. Pure fluorescent pigments, fine powder, large specific surface area of the pigment, good wettability, high oil absorption, easy to disperse in the ink connecting material and rolling fine, ink transfer and printability is good. It is a top grade in all phosphors.
9. Post-processing of pigments: The performance of the product has been improved due to the increased post-processing of pigments in the production process.
10, shipping packaging: vacuum packaging 1 kg / bag, 25 kg / cardboard drum.