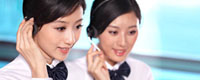 Name: Lily Zhong
Tel: +86-0769-85649369
Fax: +86-0769-81515750
Mobile: 13532656986
E-mail: info@anti-forgeryink.com
Add: NO5,Liyuan Road,Huaide Industiral District ,HumenTown, Dongguan City ,Guangdong Province, China.
Skype: antiforgeryink
MSN: lily-885@hotmail.com
QQ: 1561494825



Product name : invisible ir printer ink

Item : PW-TIR01
Details:
at ir camera is display black color,ir camera the ir filter must be fit with ir infrared ink long waves. can be see printer photo or printer words in camera. invisible ir ink long waves is 830nm to 880nm.
color: seen your eyes is invisible,when you seen in camera is black.
printing way : printer, write,flame plating.