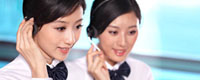 Name: Lily Zhong
Tel: +86-0769-85649369
Fax: +86-0769-81515750
Mobile: 13532656986
E-mail: info@anti-forgeryink.com
Add: NO5,Liyuan Road,Huaide Industiral District ,HumenTown, Dongguan City ,Guangdong Province, China.
Skype: antiforgeryink
MSN: lily-885@hotmail.com
QQ: 1561494825



Product name : none to blue excitation infrared ink for intaglio printing

Item : PW-IR15
Details:
none to blue excitation Infrared ink for intaglio printing
IR ink that is invisible to the naked eye but when exposed to IR light appears as black to and IR camera.The appearance of light, infrared lens is dark, clear ink (no color), which absorb in the infrared .spectrum color, which are mixed.
Use to material:
Ir Inks Example: the ink mixed with the red color and applied to the document.Externally, the text will be seen inflicted red on paper. This document is in the infrared spectrum will be clean. Silk screen could be used on paper,PVC,ABS, metal ,glass, nylon ,PET ,PP and so.
infrared ink printing paper offset:in commonly don't need add impregnant,if dense add offset impregnant,also can add 0.5-1% red dry oil or white dry oil enhance dryness speed;screen:use 705,706 impregnant Regulation.use infrared ink
1,Please use new inking roller ,or clear the used inking roller and printing form thoroughly, otherwise very little colored printing ink will affect invisible effect..
2.If you want to have a better effect ,need to take the printing material ,printing technology, the lathework and character on the product into consideration.
By screen printing:
Printing Details:
PW-IR13 screen
PW-IR14 offset
PW-IR15 intaglio
PW-IR16 UV flexographic
PW-IR17 UV offset
PW-IR18 Inkjet Printers
Package carton:
infrared not absorption ink
Normal packing:
1kg/tin,12kg/carton,carton size:43*32*16cm
gross weight is 15kg/ carton for big quantity,
carton inside, wooden case outside or according
to client's requirements.
Shipping by air or sea:
security invisible ink
1).The dye sublimation ink will be pack in a carton, there are 12 bottles/ carton.
2). All the goods delivery by express from
Guangzhou
, like TNT/FEDEX. And we will declare the low value on the shipping invoice to reduce your customs tax.
Warm tips: ink is sensitive products for the express so that it has high request.
Our certificate:
Our services:
What service we provide?
1) Competitive pricing and volume price breaks
2) Compatible spare parts with the same quality as original ones
3) Flexible and low-cost shipment routing
4) Quick inquiry responses that satisfy customer needs
5) Early access to new imaging consumable product releasing and custom productq 4t25 cxw1 nbyd unj sourcing
Why not click here to send inquiry or contact me via:
Dongguan Factory:
Tel:+86-0769-85649369
Fax:+86-0769-81515750
Mobile :0086-13532656986
Add: NO5,Liyuan road,huaide Industiral district ,HumenTown, Dongguan city, Guangdong Province, of China.zip:523900
Guangzhou Office :
Mobile :0086-13532656986 Lily Zhong
Add: NO.503,Five floor,Mizhi Creativity industry center,Baiyunarea, Guangzhou city, Guangdong Province, of China. zip:5104404

Online contact:
WeChat: 0086-13532656986 Skype:antiforgeryink WhatsAPP :0086-13532656986

Http://www.anti-forgery-ink.com Http://www.anti-forgeryink.com