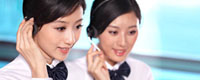 Name: Lily Zhong
Tel: +86-0769-85649369
Fax: +86-0769-81515750
Mobile: 13532656986
E-mail: info@anti-forgeryink.com
Add: NO5,Liyuan Road,Huaide Industiral District ,HumenTown, Dongguan City ,Guangdong Province, China.
Skype: antiforgeryink
MSN: lily-885@hotmail.com
QQ: 1561494825



Product name : IR Fluorescence power

Item : PW-IRP01
Details:
IR Fluorescence power

1.Infrared Fluorescence power
2. Chemical Structure: Inorganic
3, excitation wavelength: 980nm
4, emission wavelength: 500nm
5, melting point: ≥1000°C
6, pigment appearance color: white inorganic powder.
7, excited fluorescence color: high concentration, light bright, bright, pure spectrum of green fluorescence.
8, fineness: ≥300 mesh
9, press: excellent.
10, use: widely used in security ink. Can also be used for infrared laser detection board, also applies to plastic film, can be combined with laser holographic anti-counterfeit identification to play a comprehensive anti-counterfeiting effect. The fluorescent color of the pigment is pure, excellent physical and chemical properties, high fluorescence intensity, stable performance, and good printability.
11. Pigment treatment: Due to the increased post-processing of pigmentation in the later stage of the production process, the product has improved dispersibility, oil absorption, transferability, and printability.
12, shipping packaging: vacuum packaging 1 kg / bag, 25 kg / carton